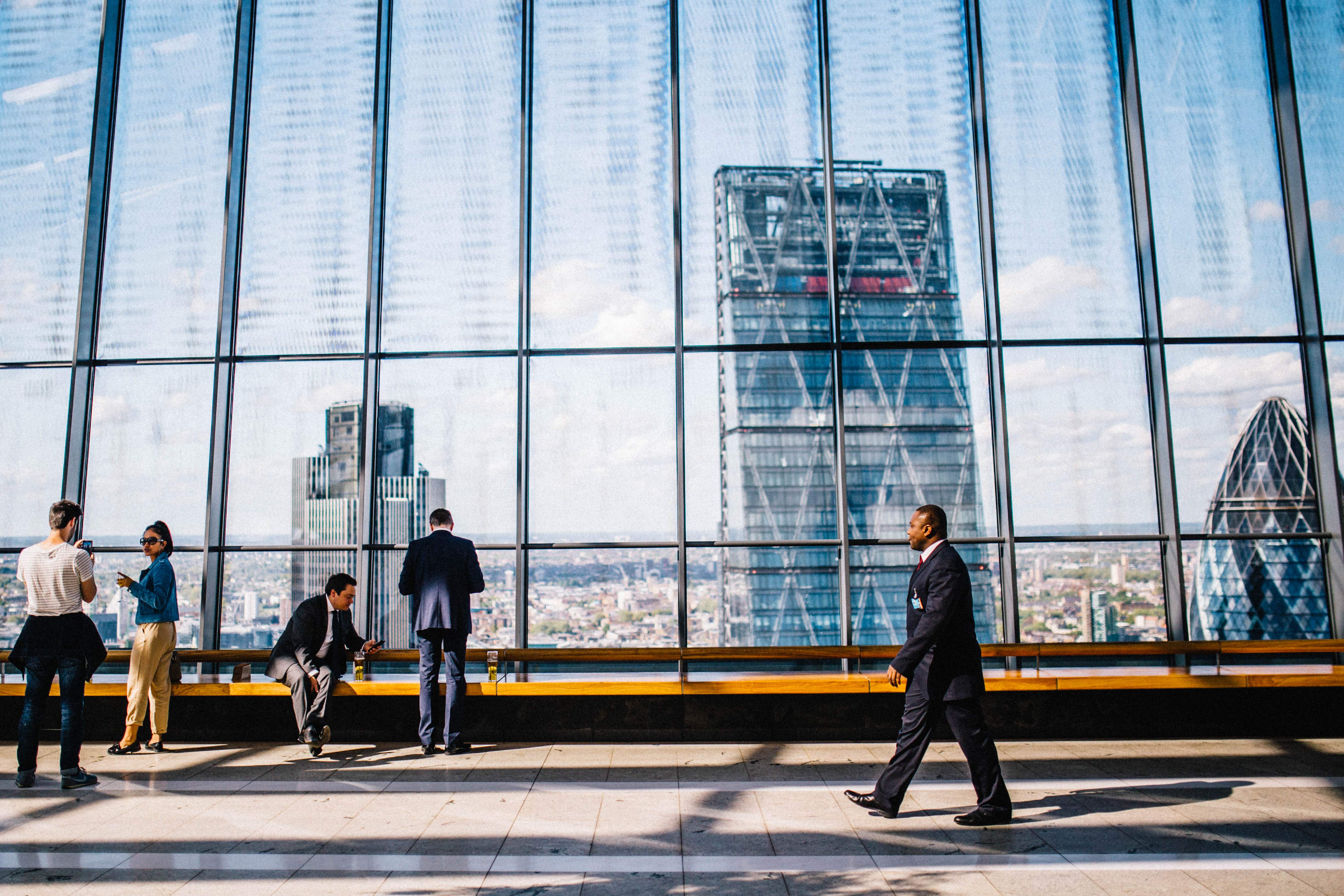 Stratos Cloud Partner Programs Overview
Welcome to YOUR Journey
Your business is moving up and to the right, just as it should be. Your customer base is growing, the size of the customers you serve is growing, and the revenue you enjoy from them is growing most of all. Bravo!
All growth brings challenge, usually in the form of new resources you'll need to continue and accelerate your growth. That's why you're considering moving from the Microsoft Cloud Solution Provider Direct program to the Indirect Program.
Let's Be Clear About Who's in Charge – YOU Are!
The term "indirect" may sound like a disconnection to you, but it really refers to the addition of more resources coming from someone other than Microsoft. Namely, Stratos Cloud!
Stratos Cloud was created by a group of top Microsoft partners with decades of experience who combined their resources to create a tremendous direct partner. When Microsoft introduced the opportunity to enable other Microsoft partners, they jumped on it. What you see in Stratos Cloud today is the product of those decades of experience, the resources all brought together, and years of development in a group of programs designed to meet you wherever you are in your journey to the cloud.
As long-time direct partners, we understand your priorities and concerns better than anyone. If you're going to partner with anyone, rule #1 is that YOU are in account control at all times. You you're your own choices and manage your own business. If you want help, you'll ask for it. Agreed!!!
These programs are designed to exceed your expectations and provide you with everything you need to be successful, no matter where in your journey you currently are:
You're an IT services provider and have customers who need services you don't provide
You've Made the Decision to Build Your Own Microsoft Cloud Services Practice
Your Microsoft Cloud Services Practice is Ready to Grow!
"Stratos Cloud Alliance offered us the best of both worlds…the ability to transact on the cloud solutions provider side, and to partner with a company that has deep domain expertise on Microsoft solutions, while maintaining our brand." – Adam Drewes, CMO & GM of ERP, Kopis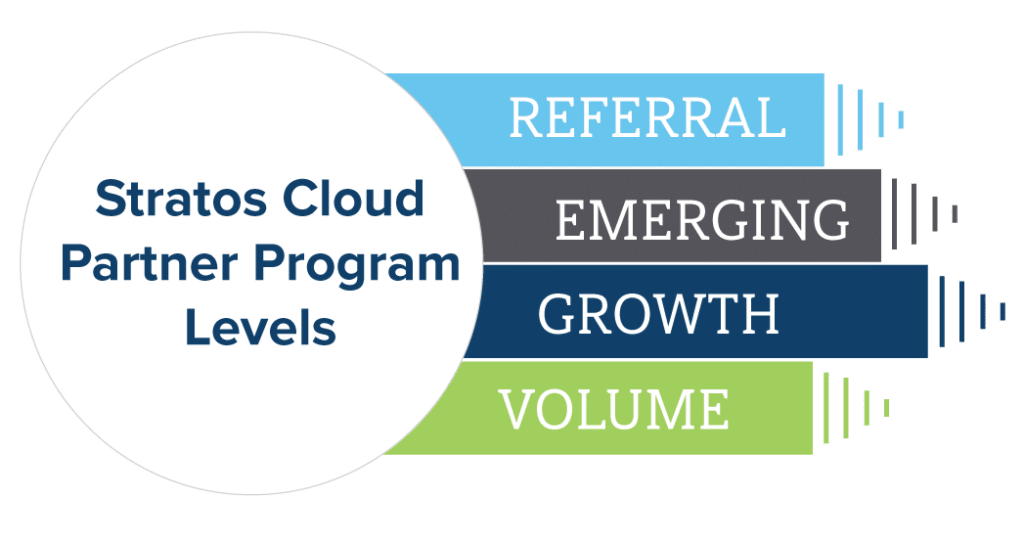 Stratos Cloud offers four formal Partner Tiers to meet you wherever you are now:
Referral

You refer customers needing Microsoft Cloud services to Stratos Cloud. We take it from there and pay you a continuing 8% commission.
Emerging

You've made the decision to start your own Microsoft Cloud Solution Provider practice and partner with Stratos Cloud to accelerate your journey. While you do, you enjoy up to 15% margins on your sales through Stratos!
Growth

You're an operating Microsoft Cloud Services Practice looking to grow further faster. You partner with Stratos Cloud to take you from where you are to where you want to be. Your margins now grow up to 22%!
Volume

You've grown so large and successful we need to dedicate a Senior Strategic Account Manager just to you! Your margins swell to up to 28% while we plan your success and succeed in implementing your plan!
As Microsoft continues to forecast significant growth for Dynamics 365
Building a practice focused on business solutions is quite different from cloud, productivity, or other specialties. On this podcast Len DiCostanzo, Principal Consultant at MSP Toolkit, and Scott May, Direct of Channel Development at Stratos Cloud Alliance discuss Dynamics 365 as an opportunity for partner growth in the Microsoft channel. They lay out research on market opportunity, partner options when it comes to building a Dynamics 365 practice and factors that Indirect Resellers should look for in a prospective distribution partner.